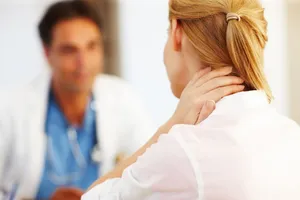 Pain management is an important part of your treatment plan, especially if you suffer from chronic or acute back pain or neck pain. Our chiropractors at Northwood Health Center believe that no one should be in pain, and dedicate their practice to providing the pain care you need and deserve. Your Woodburn chiropractor can help you manage your pain and improve your quality of life.
Pain can be debilitating, especially when left untreated. While medication may afford temporary relief, pain medicine may be ineffective and it is not an ideal long-term plan. Long-term use of opioids can cause excessive sleepiness and cloudy thinking, and other side effects – including physical dependence.
Pain management through chiropractic care can give you your life back. Chiropractors use a variety of approaches to reduce your pain without the use of dangerous drugs, including:
Woodburn Chiropractor Provides Various Treatments for Back Pain and Neck Pain
Chiropractic care is a cornerstone in the treatment of back pain and neck pain. At Northwood Health Center, our chiropractors use a variety of chiropractic treatments to reduce pain and restore function lost to musculoskeletal injuries and illnesses. This chiropractic care removes nervous interference in the spine that causes pain in your neck, back, arms, and legs.
Chronic pain prevents your body from functioning normally. Back pain might prevent you from climbing stairs, for example, while neck pain might not allow you to turn your head. Traditional rehabilitation helps you regain these abilities by strengthening supportive muscles and by retraining your body how to move. Sessions with a psychologist helps you deal with your pain in a way that facilitates rehabilitation and treatment. Massage therapy eases pain by relaxing and loosening tight muscles. Massage therapy also stops muscle spasms and helps your body become more responsive to chiropractic treatment.
Your chiropractor in Woodburn offers non-traditional, but ancient treatments for back pain and neck pain through naturopathic medicine and acupuncture. Naturopathic medicine optimizes your body's own healing powers, and acupuncture is one of the oldest forms of pain treatment known to humans. Acupuncture reverses energy imbalances in your nervous system and restores the flow of vital energy in its pathways. This ancient healing art safely and effectively reduces chronic and acute pain.
The Woodburn chiropractor team at Northwood Health Center is passionate about relieving discomfort, especially back pain and neck pain. They believe no one should suffer, so they provide a state-of-the-art mixture of the newest and the most ancient treatments for pain. Contact your chiropractor in Woodburn today to learn more about back pain and neck pain treatments at Northwood Health Center.